Trip to an amazing wonderland called California is to live a dream! The magnificence of its sunny beaches, lush green forests, architectural wonders, and unending wilderness is refreshing, entertaining and soul stirring, all at the same time! Extravagance of its scene & diverse landscapes, resplendence of its engineering marvels, copiousness of thrill & adventure and tranquility make California a Utopian fantasy. California hooks the attention of the world with much tenacity as it continues to attract travelers from far and wide to explore and cherish the time spend here! California is much more than just Disneyland, Golden Gate Bridge, Hollywood and Universal Studios. Let us look at some destinations that should feature on every traveler's list, if they wish to bring home a bagful of pleasant memories and at the same time travel beyond the obvious.
Death Valley
Oddity rules over Death Valley making it one of the most beautiful places to exist on Earth. Contrary to its name, Death Valley features on the list of must-visit destinations in California. Despite its parched vast lands, it blends the hues of nature to shine bright, making it a traveler's paradise. Offers a peek into the other side of the nature's wonder!
Lake Tahoe
This mammoth lake is believed to over 2-million years old. Yes, you heard that right. This very fact makes it one of the most desired tourist destinations in California. This lake rests peacefully between Nevada and California, making it a hot bed of activities during winters and summers alike! You can relish the flavors of snowmobile driving and skiing during winters and kayaking, sailing and jet skiing in summers. The choice entirely depends on the time of your visit!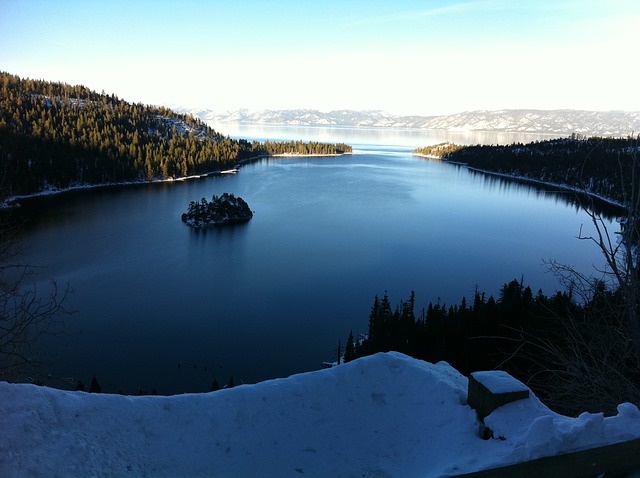 Redwood National Park
An alluring beauty, The Redwood National Park is home to exquisite woodland, coastline and rivers that add to the charm and magnificence of this natural marvel. Home to some of the tallest and oldest trees in the US, this national park offers a refreshing retreat from everyday routine and mundane life. Scenic, serene and placid, the national park hosts plethora of admirable flora and fauna. There is a lot to explore deep within the woods, indeed!
Big Sur
Ever wondered what it feels like to travel amid the heart of nature & beauty? Welcome to Big Sur, the 90 miles long stretch between Carmel to Santa Lucia Mountains, which gives you plenty travel goals. Driving through this path is a blessing straight from the heavens. In between you encounter divinity that give you ample wow moments to be relished with your loved ones or travel partner. Some fascinating milestones that are sure to cross your path include Bixby Bridge (tallest single-span bridge in the world), Point Sur Lighthouse and McWay Falls (80 feet high falling, making it straight to the ocean below).
General Sherman
The Giant Sequoia, which has been standing for almost 2300 to 2700 years is a symbol and pride of the Giant Forest of Sequoia National Park. Counted as one of the largest trees in the world, it offers a valid reason for the Californians to rejoice and celebrate its presence. For the rest, a visit here makes up for a worthy reason to cheer! This gigantic tree measures up to 275 feet in height. Wow!
Venice Beach
Venice Beach decorates the honor of Los Angeles with its pristine waters and fanciful activities through summer months. The sight during warm, sunny days is exciting. You are likely to bump into roller-skaters, cyclists, street performers, swimmers and sunbathers out to absorb the goodness of sunshine. Don't you forget to visit the ever famous Muscle Beach, beach-side gym dedicated to bodybuilders who love to flaunt their perfectly toned bodies and tough muscles in public, without any qualms though.
So, has California managed to spell its magic on you? Well, then you know what to do next, right!
Written By:
Sakshi A Mattoo